Press & Media
---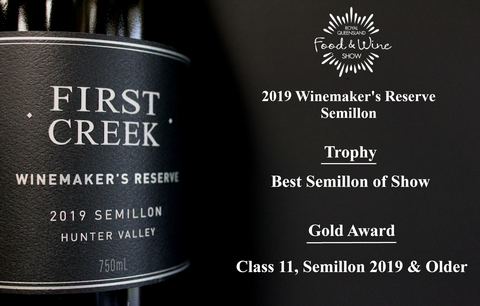 First Creek are proud to announce that our 2019 Winemaker's Reserve Semillon has just received the trophy for 'Best Semillon of Show' at the Royal Queensland Food & Wine Show.
To secure your limited release 2019 Winemaker's Reserve Semillon:
click here
---
---
For more information:
Call: 02 4998 7293 or
Email: wineclub@firstcreekwines.com.au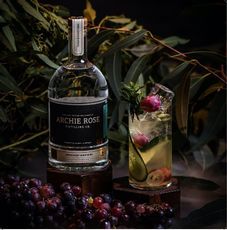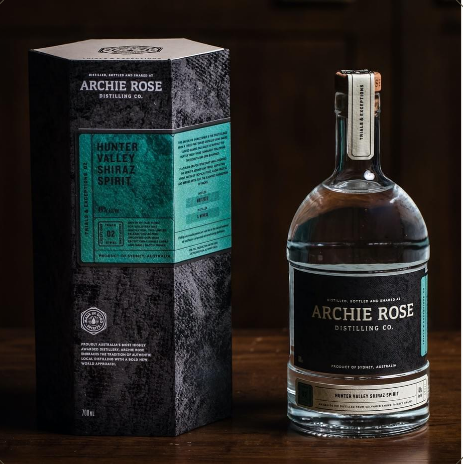 Photo Credit: Archie Rose
First Creek is delighted to announce our involvement in Archie Rose Distilling Co.'s most recent project, along with our friends at Tulloch Wines. Introducing the brand new Hunter Valley Shiraz eau de vie spirit!
On 25 May 2020, Archie Rose will release the Hunter Valley Shiraz Spirit, an eau de vie distilled from salvaged smoke affected grapes as the first product in a three-part series to support the Hunter Valley wine community.
This Limited Hunter Valley Shiraz Spirit represents a new life for the many tons of smoke affected grapes that were lost in the 2020 vintage across the region.
Displaying lively notes of tropical fruits, crème fraîche and berries with just the slightest suggestion of smoke, its an adventurous spirit, unusual at first in taste but excellent with the simple addition of fresh-pressed apple juice or even Coca-Cola and freshly squeezed lime juice. Or why not try it in our twist on the Paloma—The Pokolbin, where the eau de vie effortlessly replaces tequila in a knock-out grapefruit highball.
There will be 1000 bottles of Hunter Valley Shiraz Spirit on pre-sale.
For more information and to pre-order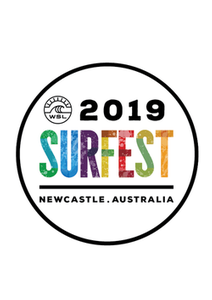 We are proud to be an Official Wine Sponsor of this year's Surfest.
More than an iconic surfing competition showcasing some of the world's most talented athletes, Surfest is a fun and lively celebration of the Hunter Valley and all it has to offer.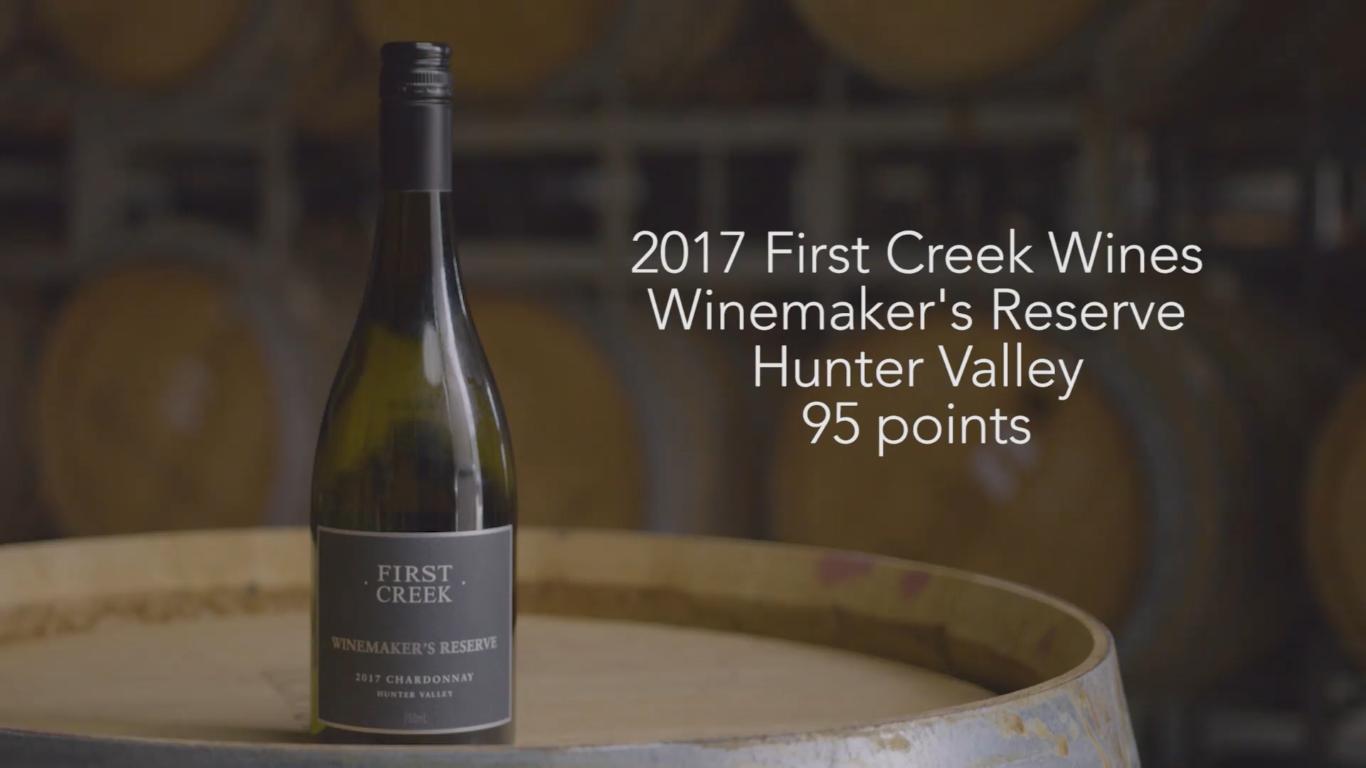 We are delighted to announce that our First Creek 2017 Winemakers Reserve Chardonnay has won the James Halliday 2018 Chardonnay Challenge - Best Hunter Valley Chardonnay. Find out what Mr Halliday had to say about our wine and all the other amazing Chardonnay winners here:
To celebrate, we are launching this 'award-winning' wine in our Cellar Door this weekend!
To purchase the latest Chardonnay vintages:

Congratulations are in order for our Senior Winemaker, Rauri Donkin, who has been selected to attend this year's Len Evans Tutorial.
Rauri will join 11 other scholars in what James Halliday described as "the most exclusive wine school in the world."
The annual Tutorial runs for a week in the Hunter Valley and invites a range of Australia's most elite wine professionals to enhance their wine knowledge and appreciation. Great, old and rare wines are opened, sampled and critiqued so scholars can learn the demands of wine show judging and quality.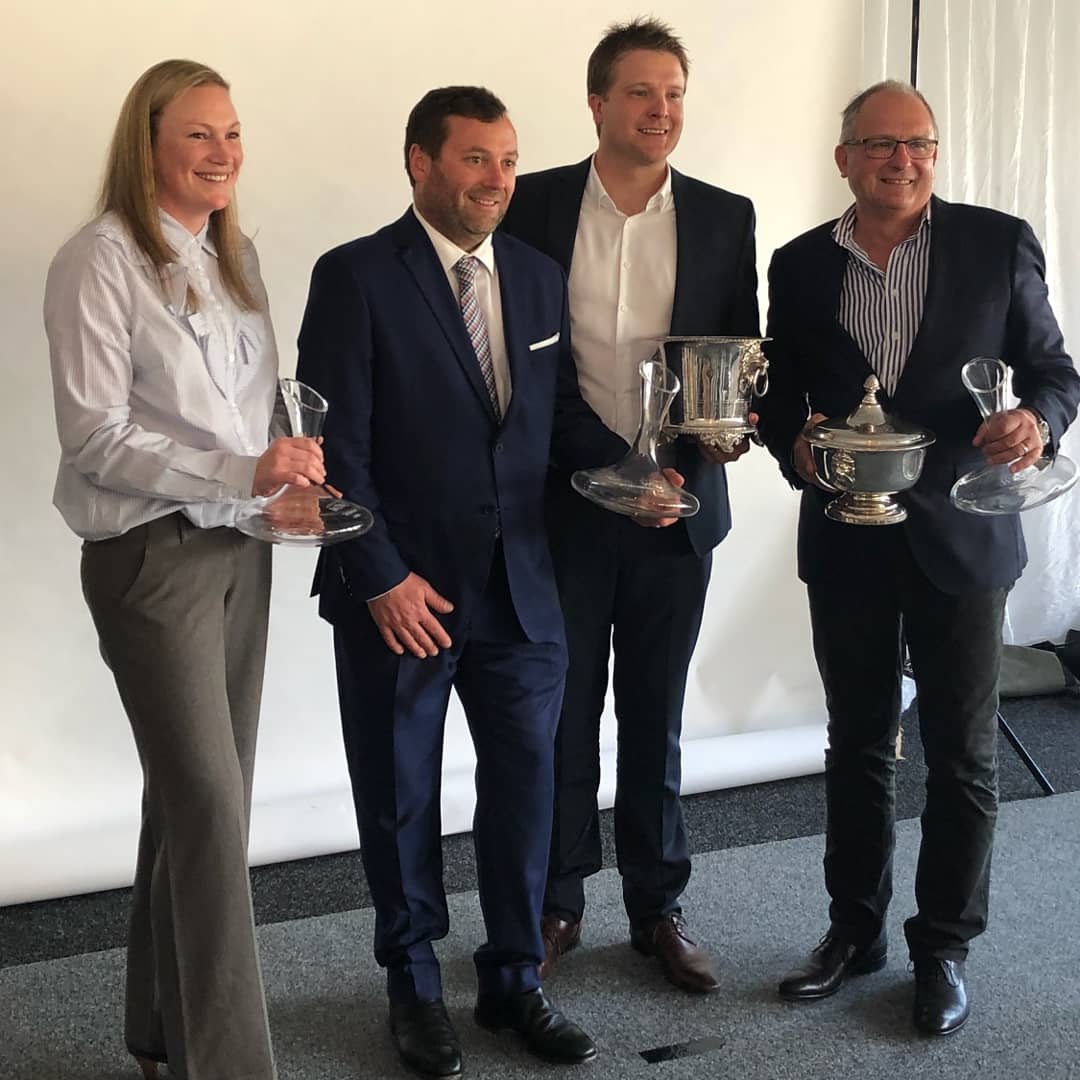 (First Creek Winemakers Annabel Holland, Rauri Donkin, Shaun Silkman and Greg Silkman)
Over 700 wines were tasted at this year's CCL Clear Image Hunter Valley Wine Show, and First Creek Wines proudly walked away with not one, or two, but an impressive THREE x TROPHIES for our Chardonnay:
George Wyndham Memorial Trophy
Best Current and One-Year-Old Chardonnay: 2017 Winemaker's Reserve Chardonnay
Henry John Lindeman Memorial Trophy
Best Two–Year-Old and Older Chardonnay: 2015 Winemaker's Reserve Chardonnay
Murray Tyrrell Chardonnay Trophy
Best Chardonnay: 2017 Winemaker's Reserve Chardonnay
Chair of Judges Sarah Crowe said Chardonnay had 'returned to form' in the Hunter Valley, favouring a bright, fresh style as reflected in the winning wines.
Our Semillon was also a huge hit with the judges, with our 2018 Winemaker's Reserve Semillon taking out TOP GOLD, and 2017 Single Vineyard Oakey Creek Semillon awarded GOLD.

Happy Half Year! | Read up on the latest here at First Creek.