10 March 2022 | First Creek Wine Club
Hunter Valley History and First Creek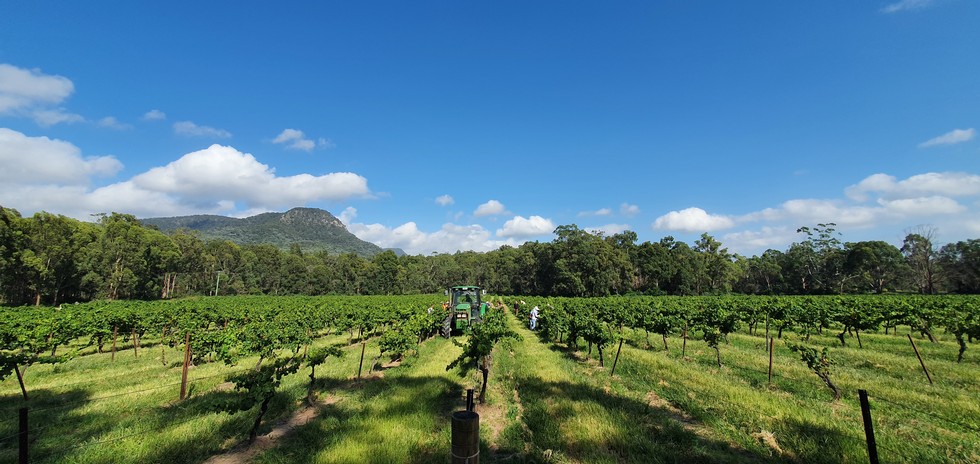 History of First Creek (The Creek)

First Creek would like to start by acknowledging the traditional lands, where we are located, of the Wonnarua tribe of the Kuringai nation and pay our respects to Elders past, present and future.

Did you know? The Hunter Valley is one of Australia's best known wine growing regions supplying over 3% of total wine for the whole of the country. The Hunter played a critical role in elevating the commercial wine making scene in Australia to what it is today. The Hunter Valley comes with a wealth of history as one of Australia's first commercial wine regions.

Original vine cuttings and vineyards were planted around 1820, and it wasn't until the 1930's that the Hunter Valley started to become front and centre as a commercially widescale wine producing region. Pokolbin, located in the heart of the Hunter, contains the highest density of vineyards in the Hunter region and is at the heart of where the Hunter Valley started as a wine region.
First Creek, the actual creek that we name ourselves after, played a huge role in Pokolbin, supplying high quality water to many of those first vineyards in the Hunter Valley. The vineyards that we draw our grapes from today are fed by First Creek which runs from East of Wine Country drive, starting at Black Creek, and navigates to the west of Mcdonalds road just behind Pokolbin Leisure Inn.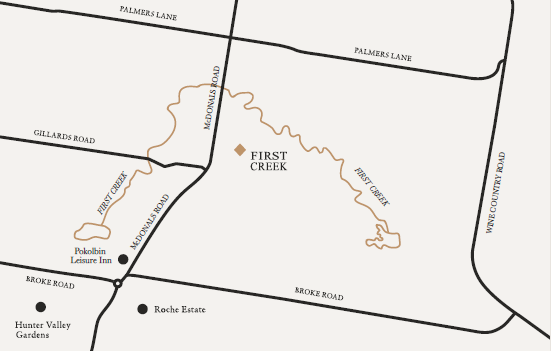 (Image: Map of First Creek and surrounding area)
History of First Creek (The Winery)
It all began in 1998 when our founders, Greg and Jenny Silkman, purchased a parcel of land bordered by First Creek in the Hunter Valley. Greg's vision was to improve the quality of the Hunter's boutique wines with a sensitive bespoke approach supported by traditional winemaking and state of the art technology. The following years saw remarkable innovation and success. Our first bottling line was purchased in 2000 and Shaun Silkman completes his first vintage in 2001.
It wouldn't be until 2005 that the first bottles of First Creek wine are released with Greg Silkman as Winemaker. It was around this time that our bottling line also expanded with its second line. Liz duxes the Len Evans tutorial in 2006 (described as the most exclusive wine school in the world). Two years later Liz would join the First Creek team in 2008. Fast forward through a few good years of wine and Liz wins 'Winemaker of the year' in 2011's Hunter Valley legends and Wine Awards. First Creek would see many firsts in the next 10 years. Especially with awards and trophies flooding in. Including Best Hunter Valley Chardonnay.
Comments
Commenting has been turned off.