News
---

Congratulations are in order for our Senior Winemaker, Rauri Donkin, who has been selected to attend this year's Len Evans Tutorial.
Rauri will join 11 other scholars in what James Halliday described as "the most exclusive wine school in the world."
The annual Tutorial runs for a week in the Hunter Valley and invites a range of Australia's most elite wine professionals to enhance their wine knowledge and appreciation. Great, old and rare wines are opened, sampled and critiqued so scholars can learn the demands of wine show judging and quality.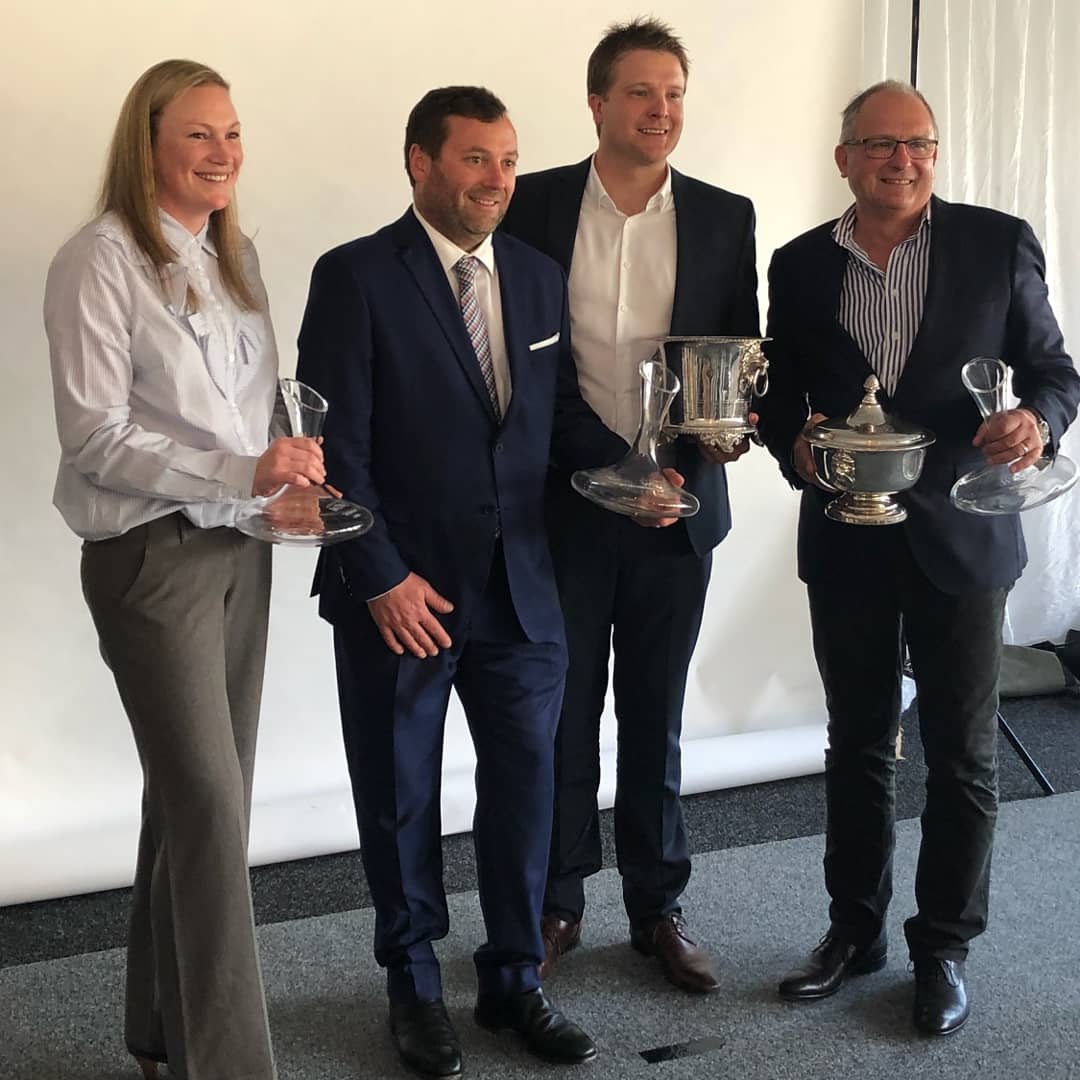 (First Creek Winemakers Annabel Holland, Rauri Donkin, Shaun Silkman and Greg Silkman)
Over 700 wines were tasted at this year's CCL Clear Image Hunter Valley Wine Show, and First Creek Wines proudly walked away with not one, or two, but an impressive THREE x TROPHIES for our Chardonnay:
George Wyndham Memorial Trophy
Best Current and One-Year-Old Chardonnay: 2017 Winemaker's Reserve Chardonnay
Henry John Lindeman Memorial Trophy
Best Two–Year-Old and Older Chardonnay: 2015 Winemaker's Reserve Chardonnay
Murray Tyrrell Chardonnay Trophy
Best Chardonnay: 2017 Winemaker's Reserve Chardonnay
Chair of Judges Sarah Crowe said Chardonnay had 'returned to form' in the Hunter Valley, favouring a bright, fresh style as reflected in the winning wines.
Our Semillon was also a huge hit with the judges, with our 2018 Winemaker's Reserve Semillon taking out TOP GOLD, and 2017 Single Vineyard Oakey Creek Semillon awarded GOLD.

Happy Half Year! | Read up on the latest here at First Creek.