Supper Club 12th September - Gourmet Greece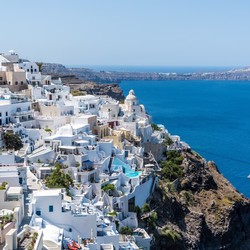 First Creek Supper Club - Gourmet Greece
First Creek is taking you and your guests across the Mediterranean sea to the ideallic Greek countryside. This months menu evokes those feelings of warm summer days walking amongst the cobbled streets, the salty air refreshing your every sense as it whips off the ocean.
Join First Creek Wines on September 12th as we deep dive into the features that make Greece such an exquisite culinary adventure. Deep rooted traditition and seafood are central to what you can expect from Supper Club in November.
Tickets sell out fast so please call 02 4998 7293 or email wineclub@firstcreekwines for more information and to book.
Details:
$80 per person (Wine is additional)
Set menu only
First Creek Wines - Cellar Door
September 12th at 7.00pm
Limited Availability - 50 guests only
- Menu -
(menu is subject to change)
Entrée:
Mezze including:
Grilled octopus, sagnaki, marinated olives,
stuffed vine leaves, smoked eggplant
Main:
Eight hour slow cooked lamb shoulder
roasted rosemary potatoes, preserved lemon, braised spinach
selection of olive oils with crusty sour dough
- Please notify of dietary requirments prior to 05th September and we will try to accomodate. -