Our Crew
---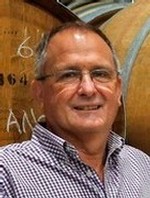 Greg Silkman
Managing Director
In 1986, while studying a science degree at Newcastle University, Greg was drawn to the wine industry when he heard Tamburlaine winery was up for sale. Following his instinct, Greg and a business partner purchased the winery which crushed 32 ton of fruit that year. Ten years later, the winery was crushing 500 ton of fruit, and producing 35,000 dozen of premium wine.
With the growth and success of Tamburlaine achieved, Greg decided to venture out and buy his own winery, acquiring Allanmere Wines. But he didn't just stop there – 12 months later while studying wine science, Greg went on to purchase land with several partners from the wine industry and established First Creek Wines (formerly known as Monarch Winemaking Services).
Greg oversees all facets of the business. This not only includes First Creek's own distinguished wine brand, but also its parent company, First Creek Winemaking Services, which has evolved as one of Australia's most successful contract winemaking businesses in Australia.

In 2019, Greg was inducted into the Hunter Valley Hall of Legends for his continued service to the Hunter Valley Wine Industry.
---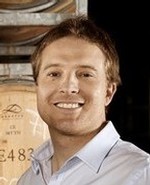 Shaun Silkman
Chief Operating Officer / Director
Shaun began his career at First Creek in 1999 at the age of 18. Wanting to learn the business from the ground up, he started as a Cellar Hand in the winery and completed his first vintage in 2000.
After gaining experience and a firm understanding of the winery and laboratory, Shaun turned his attention to the bottling side of the business and in 2004, became Bottling and Warehouse Manager. Ten years later, while finishing his wine science degree, Shaun had increased bottling production from 200K cases per year to a whopping 1.3M, earning himself the title of Chief Operating Officer.
In 2016, Shaun strengthened the family's ownership and operations by joining the ranks of his father as Director and major shareholder of the company.
Shaun led a $1.6 million dollar refurbishment of First Creek's bottling operations, including the installation of an aseptic clean room and an Italian-made bottling line, Bertolaso, which is believed to be only one of four in Australia. Shaun is also responsible for over 100 local and national clients who use our world-class bottling facilities and services, making First Creek the biggest bottling company in the Hunter Valley.
---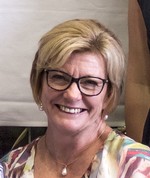 Jenny Silkman
HR
Jenny left a career in nursing to establish First Creek Wines with her husband, Greg. Being the only two employees to begin with, Jenny has seen and done it all…except for winemaking! Having helped build the foundations of the business, Jenny has played a major role in its growth and success, with over 70 staff now employed at First Creek.
As matriarch of the Silkman family, Jenny oversees Human Resources and Administration
---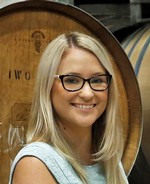 Katie Silkman
Executive Assistant
Katie had already worked in the wine industry prior to joining her family at First Creek.
In 2009, Katie began her career as a Marketing Assistant at Bimbadgen Estate. Two years later, with a desire to venture abroad, she left to travel through Europe and the UK. During her time overseas, Katie was lucky enough to land a job with Australian Vintage in their London office - one of Australia's leading wine companies.
Returning in 2013 and wanting to try her hand at something new, Katie worked as an Events Co-Ordinator at Novotel Newcastle Beach. Although enjoying her time there, Katie found herself still drawn to the wine industry. That's why in 2015, when a position became available at First Creek as an Executive Assistant, Katie saw this as her opportunity to return and work alongside her family.
Katie is an Executive Assistant to management staff, including the CEO, COO and Commercial Manager looking after many of our industry friends for their storage and bottling needs.
---