Gift Card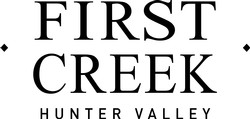 Whether you are looking for a gift for a friend, family member or even yourself, the First Creek gift card is the perfect solution for you!
You can choose between our preset card amounts, your receipt and code will then be emailed to you for redemption online or in cellar door!
Feeling extra generous? Choose the $480 amount and gift someone with membership for a year!
Please note that all gift cards purchased are only valid for a maximum of three years starting on the date of activation. First Creek Wines is not responsible for the delivery of the gift card or voucher code. A correct email should be supplied at time of purchase and all contact details are the responsibility of the purchaser. Gift cards are non-refundable and not redeemable for cash value. Gift Cards can be used for any product that is sold by First Creek Wines through the cellar door or online store. Gift cards can be applied to a membership and will automatically deduct that amount at time of shipping. Gifted membership is not in addition to the $480 amount, if the gift card is used on other purchases after signup then the remaining amount must be paid using another payment method.